A whole new way to melt the ice.
It can be a tough balancing act: How can you ensure you have safe walkway and parking areas, and keep your workshops productive during freezing weather, while at the same time ensuring you're meeting corporate guidelines regarding price and environmental sustainability? As we've discussed before, sand and salt have been experiencing shortages, continue to rise in price, and are increasingly recognized as being environmentally problematic.
So what do you do?
Our choices for smarter snow and ice control
Liquid Heat de-icer for conveyors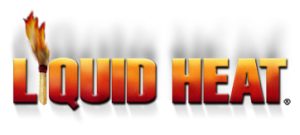 Liquid Heat's conveyor belt de-icer and ice preventative is what we most often recommend for our clients who need to operate conveyor-based machinery in freezing temperatures.
We especially like Liquid Heat because it can be used as both a de-icer and a preventative – which means our clients don't lose productivity to cold weather.
Even more importantly, it's safe: It's safe for conveyor system belts, rollers, idlers, chutes, switchers, etc. And it's non-flammable and non-hazardous, with ingredients approved by OSHA and the EPA.
Learn more on the Liquid Heat site – or better yet, give us a call.
Ice Breaker Green

For walkways, sidewalks, and any other high-priority traffic areas, Ice Breaker Green is our go-to when clients ask us for alternatives to salt or sand.
Ice Breaker Green is a unique formula combining magnesium chloride with a corn-based additive, that can cover 1500 square feet with just one gallon – and it's not experiencing shortages or dramatic price increases.
Why do we love it?
It's safe on all surfaces, inside and outside
It's 90% less corrosive than salts – meaning it won't damage your concrete stairs, metal railings or other surfaces. And it's non-tracking, so it saves on cleanup and matting costs
It's EPA approved and environmentally friendly – yet still more effective than salt or sand (or beet juice)
Learn more on the Ice Breaker Green website, or give us a call.
Only at Tennier
While Liquid Heat and Ice Breaker Green are popular market-leaders, they're relatively new to southern Ontario and Tennier is the pre-eminent place you'll find their full range of products here.
Want to learn more? Get in touch! We'll be happy to arrange for a demo.