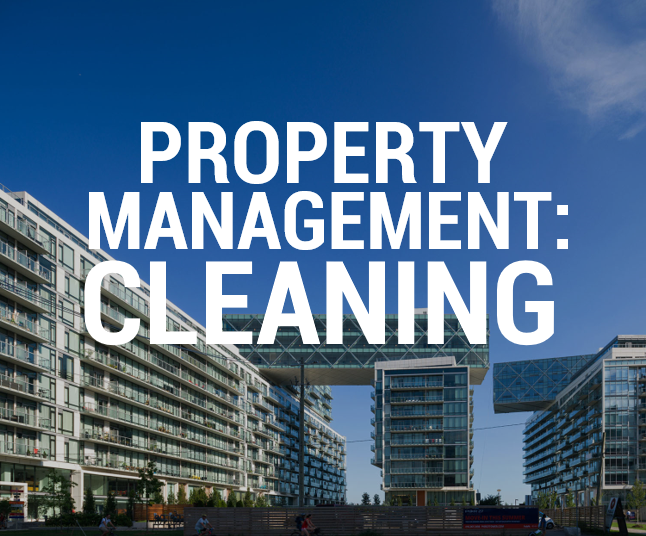 Cleaning smarter means better tenants and lower costs
We get it: When it comes to managing multi-family residential properties, 'cleaning' isn't the first thing that comes to mind – and definitely isn't the sexiest.
But the truth is that when you approach cleaning more strategically, the results are almost inevitable: The property attracts more stable tenants willing to pay higher rents, maintenance costs are reduced, and elements like flooring last longer, meaning less spend on capital costs.
So how do you do it? Here are our 5 tips:
1. Establish SLAs (Service Level Agreements) and benchmarks.
Whether you contract with a cleaning service or have an in-house cleaning team as part of your property management company, it's worth articulating some clear expectations for what's required: A cleaning schedule on a daily/weekly/monthly/annual basis; what products are to be used; what specific items and areas are to be cleaned – and the consequences when these benchmarks aren't met.
2. Make cleaning part of the strategic plan.
Great property managers think strategically: They have long-term plans in place for attracting tenants, strategies for keeping top tenants, develop maintenance schedules and keep their eyes on the marketplace in the long term. Cleaning, however, often gets less attention – it just doesn't get considered as a factor in the long-term fiscal health of the building.
Adding a cleaning plan to a property's annual strategic plan will ensure that it's prioritized correctly (and will eventually mean that the line item for 'maintenance' is reduced).
3.  Deep-clean the floors, with the right equipment and cleaners. 
Experts say that when flooring is cleaned and maintained properly, it can last twice as long as flooring that's neglected or cleaned with the wrong substances.
Most large multi-family residential properties have a mix of flooring, from laminate and ceramic tile, to marble and carpet. In addition to the daily mopping and vacuuming, establish a schedule for deep-cleaning of every floor type – and stick to it.
Protip: Ask a cleaning or flooring expert for their recommendations on cleaning products and equipment for specific floor types.
4. Don't neglect walls. 
Dingy walls with grimy corners and edges send a surprisingly loud (if subconscious) message that the building isn't first-rate, and solving the problem by just painting over the dirt every year is expensive (and ultimately leaves walls and trim looking older than they should).
Establishing a schedule for cleaning walls, especially in high-traffic common areas, will keep the property looking new, longer – and avoid the kind of ground-in dirt that requires repainting.
5. Ensure you have the right cleaning products and equipment.
Using the right cleaning products for the right job can help your property look better, longer, while reducing maintenance and costs. The right products can also help your organization meet its environmental mandates (if that's part of the overall corporate vision). And of course, the right product mix can mean you spend a lot less on cleaning without sacrificing the cleanliness of your property. It's worth finding a sanitation supplier who can help you map out a plan and choose the right product mix to maximize results and minimize costs, and ensure that your supplies are automatically replenished when needed.
Think you could be doing better when it comes to cleaning your property? Get in touch – we'd be happy to help.